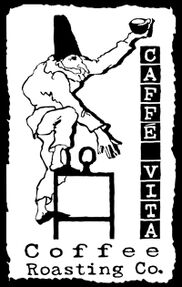 Caffé Vita Coffee Roasting Company, commonly known as Caffé Vita, is a coffee roasting company in Seattle, Washington. Part of the third wave coffee movement, Caffé Vita has been named one of the top ten places "to get the best coffee in America." They source their coffee directly from farmers in Guatamale, Brazil, Ethiopia, Panama, and Sumatra.
Ad blocker interference detected!
Wikia is a free-to-use site that makes money from advertising. We have a modified experience for viewers using ad blockers

Wikia is not accessible if you've made further modifications. Remove the custom ad blocker rule(s) and the page will load as expected.