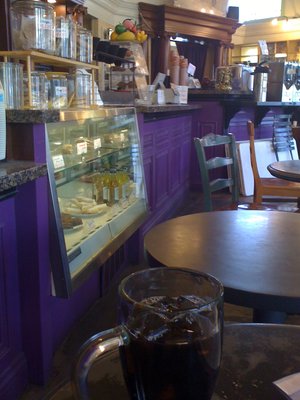 Good coffee and grub notwithstanding, part of the allure of Rockridge's Cuppa Tea is the laptop-friendly environs. Strong wifi, a plethora of electrical outlets and oversized comfy chairs that would make Python's Spanish Inquisition blush. Located at College and Alcatraz in Berkeley, CA.
3200 College Ave (at Alcatraz Ave) Berkeley, CA 94705
Ad blocker interference detected!
Wikia is a free-to-use site that makes money from advertising. We have a modified experience for viewers using ad blockers

Wikia is not accessible if you've made further modifications. Remove the custom ad blocker rule(s) and the page will load as expected.