Mochasippi is a drink prepared by baristas in CC's Coffee Houses located in the Southern United States, commonly known as CC's. It is similar to the Mocha Frappuccino of Starbucks coffee houses. Still made with fresh ingredients. Unlike a Frappuccino, a Mochasippi contains actual shots of espresso rather than a powdered instant coffee.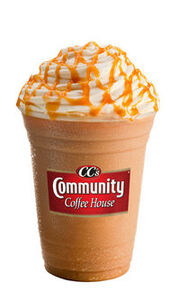 Ad blocker interference detected!
Wikia is a free-to-use site that makes money from advertising. We have a modified experience for viewers using ad blockers

Wikia is not accessible if you've made further modifications. Remove the custom ad blocker rule(s) and the page will load as expected.