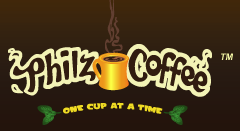 Philz Coffee in San Francisco has developed a devoted following, and for good reason. The twenty blends that are now available by the pound are the result of 25 years of coffee alchemy and invention.
Phil Jaber and his son Jacob spent several months developing each blend. Phil's Tesora or "Treasure" blend took 7 years to find the perfect combination of beans. Only Phil and his son Jacob know the recipes.
If you are serious about coffee, we recommend you immediately fly down to Philz Coffee and try a cup of one of the 20 handmade coffees that are on the menu or get some Philz coffee shipped over to you.
Ask Phil how many times people have come directly from the airport just to taste his coffee. People who really love coffee have to try it for themselves.