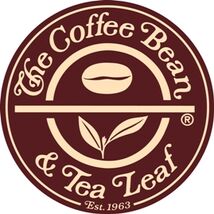 Statistics on the number of coffee shops in the U.S. confirm that there are more than 50,000 of them as of 2012. And Coffee Bean is one of them.
The Coffee Bean & Tea Leaf (sometimes shortened to simply "The Coffee Bean" or "Coffee Bean") is an American coffee chain, owned and operated by International Coffee & Tea, LLC, which has its corporate headquarters in Los Angeles, California.
The first outlet opened in September 1963. The chain has over 900 locations in 23 countries. Within the continental United States, The Coffee Bean & Tea Leaf has locations in:
The majority of locations are in Southern California, including
Many locations outside of California are franchises, such as Hawaii.
Singapore entrepreneurs Sunny and Victor Sassoon have opened locations throughout Southeast Asia and many other parts of the world since buying the company in 1998.
Featured Media
Ad blocker interference detected!
Wikia is a free-to-use site that makes money from advertising. We have a modified experience for viewers using ad blockers

Wikia is not accessible if you've made further modifications. Remove the custom ad blocker rule(s) and the page will load as expected.