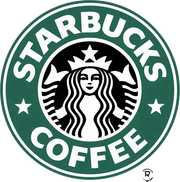 Okay, there's an MSNBC show called "Morning Joe." It segues to commercial breaks with bumpers that read "Brewed by Starbucks." Every cuppa that an anchor sips from is branded with the java juggernaut's mermaid logo. In fact, it's been a "name sponsor" of the show for two-years, to the well-reported tune of $10 million.
So why is anyone shocked that Starbucks CEO Howard Schultz got a plum seven-minute interview to tout his empire's 40th anniversary? Though MSNBC didn't formally announce the relationship prior to the interview, it's surely implicit.
As Brian Steinberg reports in AdAge Mediaworks, some have taken umbrage despite the cable channel's insistence that if warranted it get frothy with the sponsor.
At the time of its inception, Phil Griffin, now president of MSNBC, suggested to the Associated Press that MSNBC news anchors would not shy away from asking hard questions of Starbucks if the matter demanded. "It doesn't do Starbucks or us any good to put our head in the sand," he said. "We are going to stay true to the principles of integrity in our news operation."
So, apparently, "in venti veritas."
Ad blocker interference detected!
Wikia is a free-to-use site that makes money from advertising. We have a modified experience for viewers using ad blockers

Wikia is not accessible if you've made further modifications. Remove the custom ad blocker rule(s) and the page will load as expected.