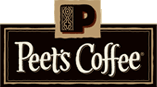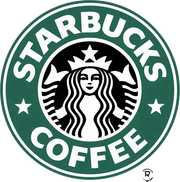 Chris Morran of the Consumerist, reported that former friends-turned-rivals Peet's Coffee and Starbucks are in talks for a merger –or rather, an acquisition, seeing as the Seattle-based Starbucks is nearly ten times the size of the San Francisco Bay Area-based Peet's.
"Analysts predict that Starbucks could quickly double or triple the value of Peet's, which currently has almost 200 retail outlets in addition to its brands of packaged coffees it sells through Safeway and Kroger," reports Morran.
Though chatter is rampant online, there have been no formal announcements as such from either company, whose respective stories share the same origin myth. According to coffee house lore, the original Peet's Coffee in Berkeley, CA, was the inspiration for the founders Starbucks, who originally purchased their beans from their pal Alfred Peet personally. But wait, there's more –Peet sold his business in the late 70s but continued as its coffee buyer until 1983. The following year, Jerry Baldwin, one of the original Starbucks founders joined Peet's former partner Jim Reynolds and bought the coffee company's then-four Bay Area locations. It wasn't until 1987, that Baldwin et al, sold Starbucks to its present owner Howard Schultz. Now, a quarter-century later, it seems the gang will be reunited –at least in spirit (Alfred Peet passed in 2007).
"Analysts and industry sources claiming familiarity with Starbucks anticipate the takeover of the Emeryville, Calif.-based Peet's specialty coffee retailer and roaster by Starbucks," reports Zacks Equity Research, though no further confirmation has yet emerged. Better get a cuppa and wait it out.
Ad blocker interference detected!
Wikia is a free-to-use site that makes money from advertising. We have a modified experience for viewers using ad blockers

Wikia is not accessible if you've made further modifications. Remove the custom ad blocker rule(s) and the page will load as expected.