Welcome
Hi, welcome to The Coffee Wiki! Thanks for your edit to the User blog:Blueberr6014/Java Cafe Colony Coffee page. For  help, read through our help pages or contact a local admin. If there are no active admins here, stop by Community Central and check out our forums.
Looking for live help? Then join us for an upcoming webinar to chat with staff and other Wikia editors. You can also check our Staff blog to keep up-to-date with the latest news and events around Wikia. Lastly, check out the Wikia Video Library, where you can find premium licensed videos to add to the wiki.
All of these links are a great way to start exploring Wikia.
Happy editing, Sarah Manley
(help forum | blog) 00:39, May 21, 2013 (UTC)
Thanks SarahBlueberry6014 (talk) 21:07, October 24, 2013 (UTC) <>
I love the great Tea & Coffee Wiki, especially mine but its all great here at Wikia. Here's a good put Tea for Chai Tea:<>
http://www.teavana.com/the-teas/best-tea-blends/p/maharaja-chai-samurai-chai-tea-blend
  >
Hi!
Hey Blueberr6014,
Just wanted to say Hi!
There doesn't seem to be that many people here, and you were the last one I saw edit something, so you are active on here at least.
Take care and keep drinking the sludge!
Joseph777 (talk) 21:51, May 23, 2013 (UTC)
anditbegoodcafe'Blueberry6014 (talk) 18:32, October 13, 2013 (UTC)
enjoying my daily Tea, current Bem from the Sout American Brazilian folks.  I like my with cream & sugar.  Quaint.
Coffee all day is my thing..I after the first cup of the day I just "sip" my coffee all day. I enjoy the Flavour creamers much.  I'ma hedonist (pleasure-lover) when it comes to good foods, fine cuisine.
Blueberry6014
(
talk
) 18:32, October 13, 2013 (UTC)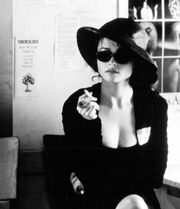 Good foodra/moral support for the wiki./
Great to "chek" here in at my flavourite Coffee/Tea Shop Wikia. 
https://www.facebook.com/CathlynsKoreanKitchen
is one of my flavourite Cook show;s (with Zen Java Wiki.. enjoying Decaf Vanilla flavoured coffee currently with some vanilla-strawberry icve cream.  Happy Holidays.
Blueberry6014
(
talk
) 03:08, November 20, 2013 (UTC)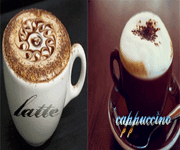 den with Miss Potter...great subtleties.